Custom Vehicle Conversions
Motorhome, RV, Bus & Van Refit & Conversion Services
If you have a vehicle that requires additional equipment installed for work or pleasure we can help you design a layout which will maximise your usable space in a creative and functional way. Whether it is for custom interior storage, commercial applications and appliance installation we have the expertise to find an effective solution for you.
You can come in with a conversion design in mind or talk through your ideas and requirements with us and we can create a concept that is specific to you and just as importantly to your budget.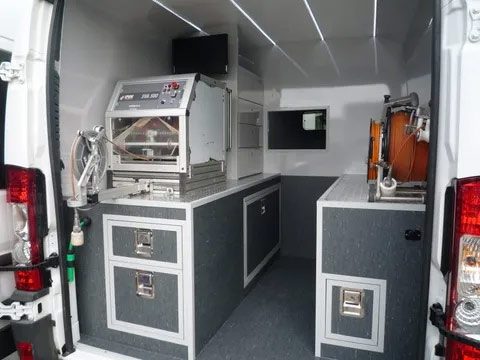 IF YOU CAN DREAM IT WE CAN BUILD IT
Auckland RV & van conversion experts
As custom craftsman we pride ourselves on the luxury interiors, the finish and workmanship that goes into each and every one of our vehicle conversions. 
We have converted many vehicles in the past – here are just some examples of our bus & van refits:
Food trucks
Library buses
Drainage inspection vans
Bus to motorhome conversions
RV restorations
VEHICLE CONVERSION & FIT-OUT
Gallery
GET IN TOUCH WITH US
For an obligation free chat or a quote
We provide quality craftsmanship in all our custom work.  We work direct with the public or with other contractors in commercial and residential projects.  Give us a call to discuss how we can help you.  We are happy to discuss costs and give you a quote or an initial estimate.
FIND OUT MORE
Get in touch
Email: info@platinummotorhomes.co.nz

Best contact hours are between 9am-5pm.
Unit 3, 37-41 David Sidwell Pl, Whangaparaoa 0932